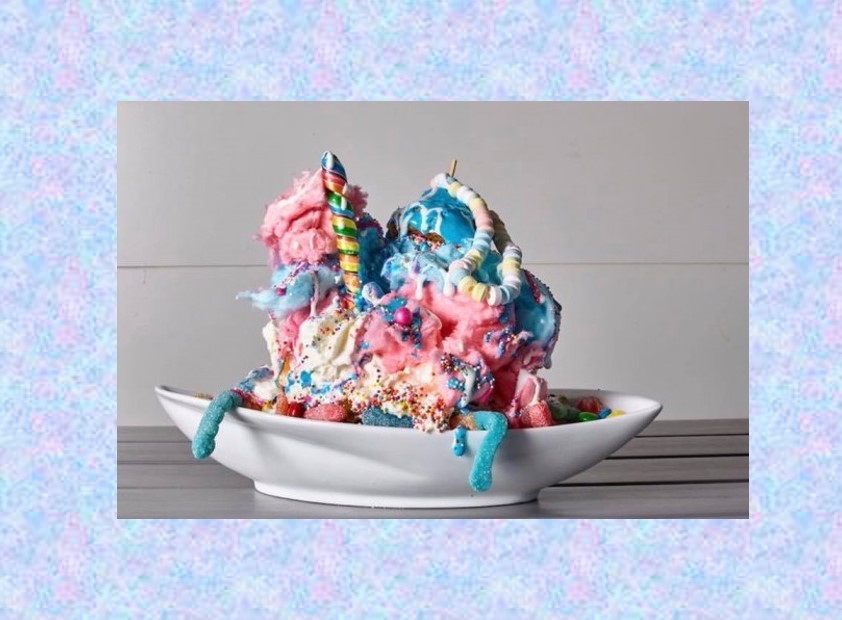 Join the Children First team on Sunday, May 17 at 2pm for an hour's worth of fun at our Virtual Ice Cream Social on Facebook Live (https://www.facebook.com/ChildrenFirstSLP).  Enjoy live streaming music from Dan Israel, learn some cool new moves from PSI Baile Folklórico, laugh along with puppeteer Kristi Nelson and her zany sidekicks, hear from Project Runway Junior Alum Cartier Dior, and kick back and enjoy master storyteller Larry Kraft read the book Gorilla Loves Vanilla.  (There may be substitutions if any of the participants experience technical difficulties.)
You can be part of the fun too!  Practice your ice cream skills and enter one of the Children First contests by posting your entry to the Children First Facebook page by 5pm, Sunday, May 17.  Describe your entry and judging will be completed and winners announced by Friday, May 22.  Prizes include Joe's Bucks for free treats at Sebastian Joe's, courtesy of Sebastian Joe's.
Contest categories are:
Most creative ice cream concoction,
Weirdest ice cream ingredient,
Best video or photo of how you got in the ice cream spirit,
Healthiest version of ice cream concoction.
Show us your best ice cream-y entries so your neighbors can share in the fun!  For a fun kid-friendly recipe for ice cream that you can make at home with ingredients you likely have on hand, go to https://www.thebestideasforkids.com/ice-cream-in-a-bag/.
For even more fun, join in the Children First COVID Bingo game, which you can find online at https://children-first.org/.
Children First is a nonprofit community partnership founded in 1992 by the business, city, health, faith and education communities in St. Louis Park.  Children First builds awareness about the important role all adults can play in the healthy development of young people.  It's based on the 40 Developmental Assets, common-sense experiences, relationships and expectations that help our kids thrive.