The seed for Children First was planted in March 1992, when Carl Holmstrom, superintendent of St. Louis Park Schools, made a presentation about the plight of young people to the St. Louis Park Rotary Club. Carl's speech was so inspiring that two entrepreneurial Rotarians pushed the community to dream of a way to make life better for its young people.
The question became: How does a city rally its citizens, schools, families and neighborhoods to help all children and teenagers thrive? Armed with this question, Dr. Holmstrom and the two benefactors invited Search Institute to help St. Louis Park create a citywide effort. A yearlong process of community forums, focus groups, surveys and interviews led to the creation of Children First, the nation's first community initiative organized to rally all its residents and institutions to nurture the healthy development of children and teenagers based on Search Institute's pioneering research on Developmental Assets. Developmental Assets are building blocks of successful development important for all youth, which research consistently shows are strongly related to positive outcomes for young people across race, socio-economic status, gender, age, family composition and type of community.
Children First was founded by a partnership among the business, city, health, faith and educational communities in St. Louis Park. Linked by the shared vision of raising asset-rich youth, this collaborative continues to mobilize a significant number of citizens and organizations to promote successful futures for its youth.
Telling Our Story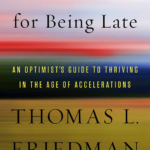 2016
Thomas Friedman, St. Louis Park native, New York Times columnist, and author, features Children First in his newest book, Thank You for Being Late: An Optimists's Guide to Thriving in the Age of Acceleration. Tom considers all the forces creating accelerated change in our world. He revisits his hometown and explores how communities can create a "topsoil of trust" to anchor their increasingly diverse and digital populations.

2012
A Children First case study is included in educational handbook.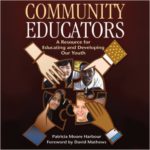 2012
Children First is a story from the field as the author asserts that relationships between education, community and democracy are inseparable and the education is broader than schooling.

2010
Children First's work is explored in this book, which examines how youth development and community development intersect and influence one another.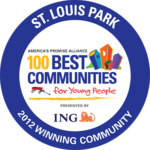 2005-2012
St. Louis Park is the only community in Minnesota named six consecutive times as one the 100 Best Communities for Young People by America's Promise Alliance.

2006
St. Louis Park was Search Institute's pilot community in implementing the asset-building philosophy. Children First is included in this book that considers the power of community when people unite around the healthy development of young people.